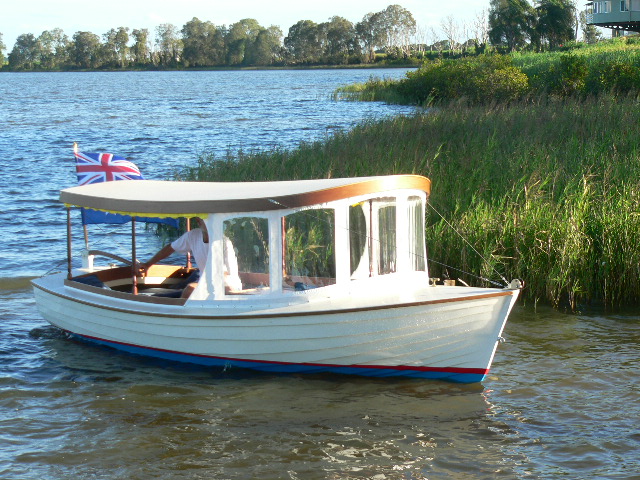 15'3″ (4.65m) Gentleman's Canopy Launch on registered trailer
Price REDUCED to $19500.00
This 1950's launch has been restored and has a removable canopy which doubles as a cockpit cover.
It features trailer, vanished fitout, upholstery,removable windowed front screen and yellow frill, fenders, mooring lines, paddle, anchor and flag.
This boat has been glassed for trailer ability and is filled smooth above the waterline.
The motor is a 5hp Simplex petrol engine.
The trailer is a Brooker production tilt trailer.
Under NSW Regulation the boat being under 5.4m and the motor being 5hp registration is not required.
This launch would be a unique addition to your goods and chattles.
For more information and photos phone Tony 0266477166 after 7pm
Location Lawrence (just north of Grafton) 2460 NSW
Price REDUCED to $19500.00