2014 – OUR 9TH FESTIVAL November 7, 8 and 9:

Here's a quick summary:
55 officially registered vessels from tiny sailboats and kayaks right up to 10m+ serious boats, and every sort of propulsion from sail and paddles, petrol Blaxland, Simplex and Stuart Turners to diesels and 3 (yes three) steam powered boats!
Boats came from as far as Latrobe Valley in Victoria and Smiths Lake in NSW and from all along the coast in between, as well as inland from the ACT and southern highlands.
And didn't Wagonga Inlet turn on the charm.. great weather, blue blue water and the crowds visiting Forsters Bay on Saturday then lining the shores, the bridge and the Mill Bay Boardwalk for the Grand Parade on Sunday!
Please visit our Thank You page to see the list of those who have sponsored us and helped us out.
Here's to the 10th Festival in 2015!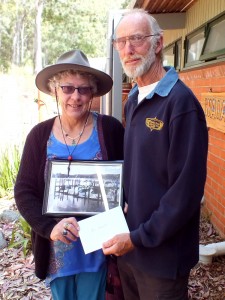 Boats Afloat President Smile Magill presents the 2014 Art in the Boat Sheds to joint winner MACs member Chris Perrott – absent is Rona Walker, the other winner.
President Smile Magill gratefully accepts artist Margaret Moran's donation of a painting for the 2014 Festival Raffle!!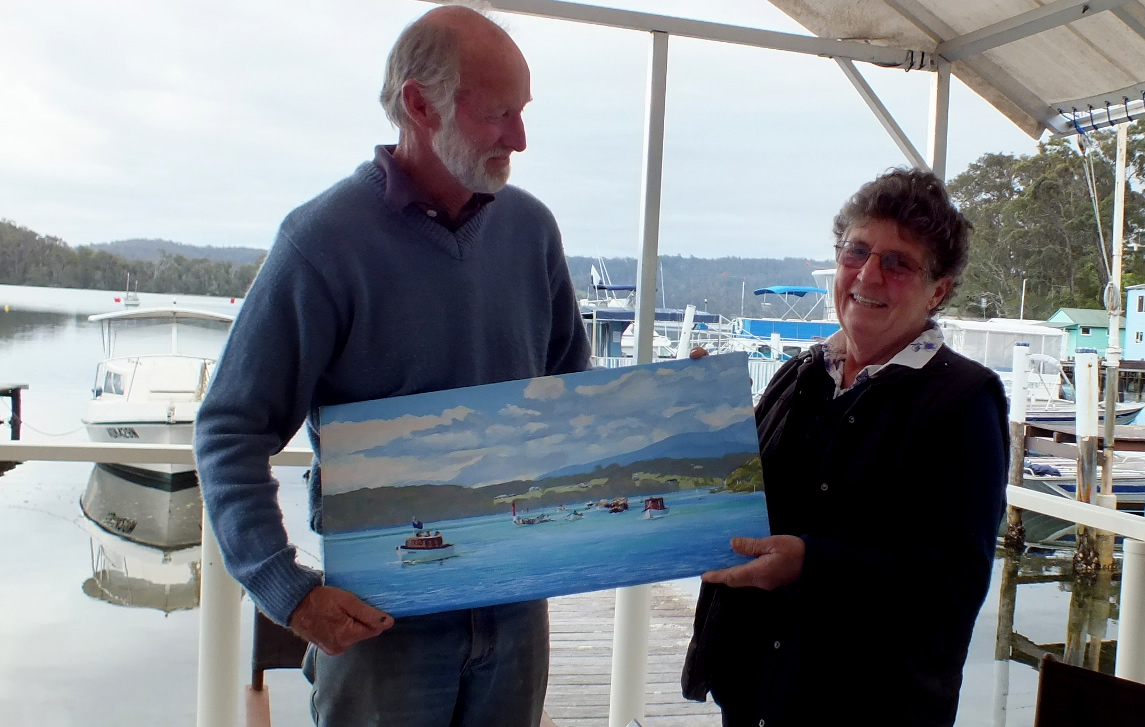 See more Margaret Moran boating theme paintings HERE