Put the weekend of 11-12-13 November 2016 in your diary!
It's the 11th Narooma Boats Afloat Festival weekend on the pristine waters of the Wagonga Inlet.
Its not to be missed.
A full program is being developed and the highlights will include;
the Friday night welcome barbecue;
a Saturday morning Cruise of Wagonga Inlet and morning tea at Paradise Point, Freshwater Bay, followed by live music at the marina;
the Saturday night gala dinner and auction;
the Sunday morning traditional Boats Afloat parade and BBQ lunch as well as the best boat award and raffle draw.
It all provides a wonderful opportunity to meet and share experiences with others in one of the most beautiful surrounds on the NSW south coast.
We are also introducing the Wagonga Navigators Challenge – a fun event that will test your navigating skills as well as your sense of adventure, and by popular demand a Wagonga Sailing Cup that will test the sailing skills of our traditional sailing masters.
Get in early, complete the Entry Form and send it back to us.
Save your place in what will be a great weekend and a highlight of the traditional boats festivals in the region.
Don't miss out.
Our sincere thanks also go out to the former Narooma Boats Afloat Committee – to the tireless work of Smile, Brian, Jenny and Mark for making previous BoatsAfloat festivals and related activities such a resounding success.
We are doing our best to maintain the high standards of their outstanding work.
Graham Peachey President
Narooma BoatsAfloat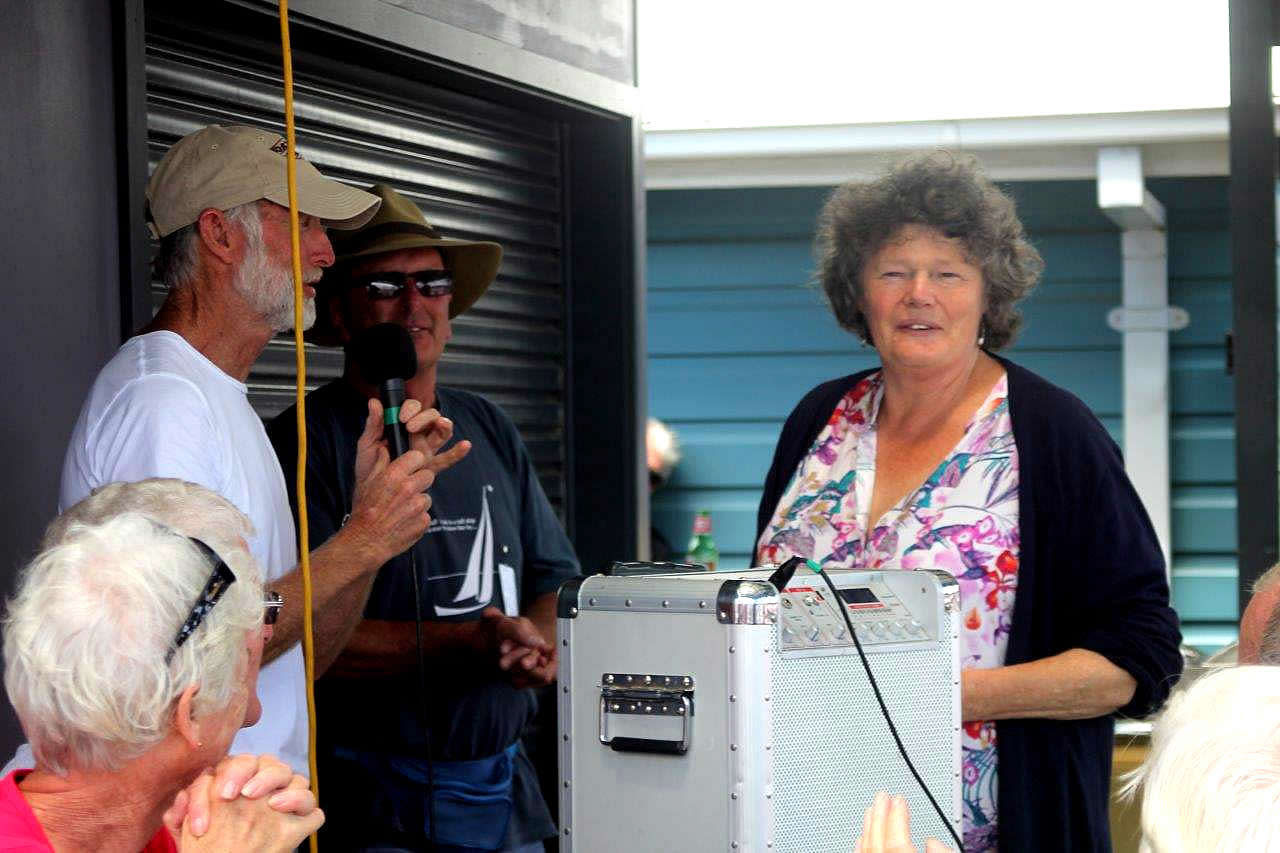 Boats Afloat President Smile Magill presents the 2015 Art in the Boat Sheds to winner MACS member Dorothy Noble. Rosy Williams pic.